TransUnion is a global leader in information and insights that makes trust possible in the modern economy. They do this by providing a comprehensive picture of each person so they can be reliably and safely represented in the marketplace. As a result, businesses and consumers can transact with confidence and achieve great things. They call this Information for Good®.
Blume Ventures is an early stage venture fund that backs startups with funding as well as active mentoring. Blume backs tech-led startups, led by Indian founders obsessed with solving hard problems and impacting large markets – especially, ones that trigger a fundamental change in consumer behaviour. Blume typically partners with these founders at a very early stage, helping them achieve product-market fit and power past the first point of scale. Blume's vision is to be the leading platform that sources, funds, nurtures and creates value for India's brightest young startups – thereby helping them 'blume'!
MegaDelta Capital is an India focused mid-market growth fund targeting high-growth opportunities in sectors of choice. They typically invest $15-25mn of growth equity in companies at the point of inflection'. They seek substantial differentiation, business model innovation, tech driven disruption that delivers transformational business outcomes, redefines existing markets or creates new ones. Their sectors of choice include healthcare, consumer, enterprise tech and disruptive plays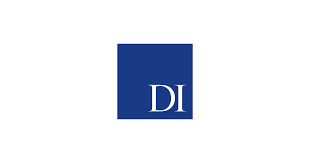 Dream Incubator (DI) was founded in 2000 by Koichi Hori – entrepreneur, investor and former BCG Japan president – and became listed in 2002. DI is headquartered in Tokyo and has offices in Vietnam, Thailand, Indonesia and India.
Since their inception, they have pursued their vision to support development in Asia. DI has invested in more than 180 startups, of which 30 have gone public till date.
BEENEXT is a partnership of the founders, by the founders, and for the founders. When a founder partners with them, it partners with the entire BEENEXT community. They provide an opportunity for co-creation, inclusive growth, knowledge-exchange, mentorship and capital support.
Their vision is to support founders to build legendary long-lasting companies and their mission is to be the most trusted founder centric partner.
NB Ventures is an early stage venture fund founded by Mr. Neeleshwar Bhatnagar in 2016 to make investments from his personal assets.
NB Ventures' philosophy is to fund new-age digital companies in sectors such as Health & Beauty, Education, FMCG, Logistics, and Sustainability.
Mr. Bhatnagar has acted as a venture capitalist through NB Ventures for 30+ start-ups. Mr. Bhatnagar is passionate about sports and is the co-owner of T10 Bengal Tigers cricket franchise in Dubai, UAE.