In an online survey we conducted, almost 70% of people who have recently switched jobs said that they were not satisfied with the document submission process in the new company they joined. It's safe to say that most companies are not creating the best first impression with their new employees in their onboarding experience.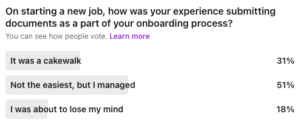 Make the first step an easy one
The best engineering and management talent today are spoilt for choices. While most companies are trying to outbid one another, the smarter ones are taking a more nuanced approach. Like simplifying document submissions. A friction-free first step helps a great deal in ensuring that the candidate picks you over an organisation that makes them sweat in bureaucratic processes.
The 2020 CandE report shows that a good candidate experience is the number one focus for the recruiters in North America, EMEA, and APAC. This helps in two important ways. First, it improves offer conversions significantly. Second, it ensures that people join the company with positive vibes.
What needs fixing in 'Document Submissions' 
Let's face it. Nobody likes to go through the pain of submitting documents. We dug deeper to find out what exactly do they hate most about this process. The results are revealing.
40% of them find navigation on HR portals most frustrating. 25% are bogged down by the need to remember a password and the process to reset it.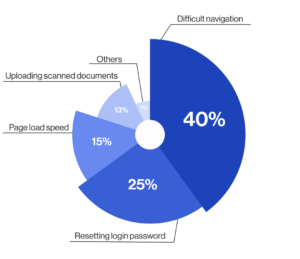 That's why, at IDfy, we have transformed our clients' candidate journeys. Using deep insights of this process, we have improved areas most important to candidates.
Here are our new features for a smooth candidate experience.
No password to remember
From now on, our clients' candidates receive a secure link on their registered email ID. A click on the link automatically starts the document submission process. No more password needed!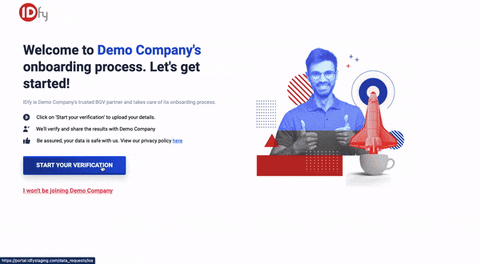 ________________________________________________
E-Signed LoA
Signing the Letter of Acceptance (LoA) is a crucial part of the onboarding process. Getting the LoA signed and approved from the candidate often ends up taking a lot of time. Delays in this process lead to higher TAT. This causes unnecessary email exchanges between the candidate and the HR department.
We now collect LoA on our clients' behalf and have made the process completely digital.
Here's how it looks.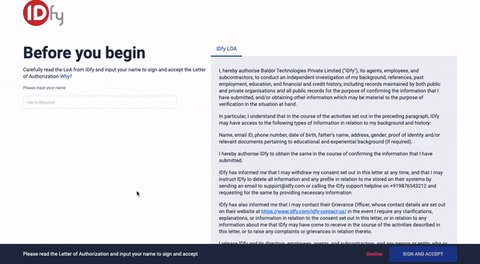 ________________________________________________
Mobile-friendly journey
Our clients' candidates now fill up their onboarding form and upload documents on-the-go. The convenience of being able to do this from their mobile phones makes this process faster and easier for everyone concerned.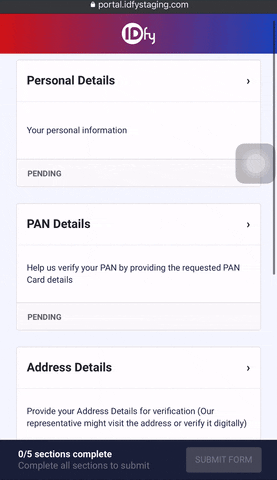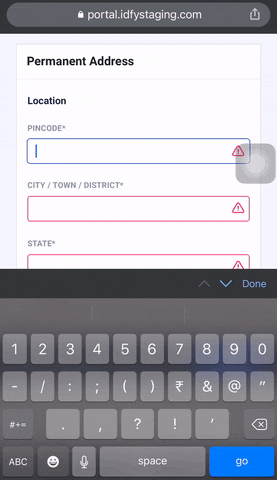 ________________________________________________
Auto-save feature 
Most candidates do not complete their onboarding form in one session.
Our new journey comes with an auto-save feature. This saves any data that the candidate has entered and allows it to be retrieved over multiple sessions.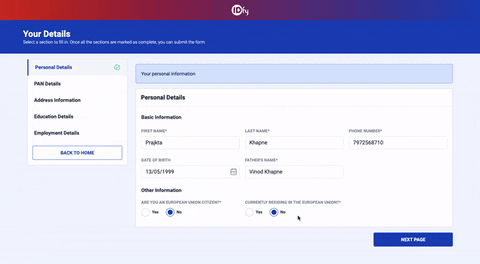 You never get a second chance to make a first impression. We make sure our clients make the most of that chance.
Feel free to share your thoughts on the new journey for your candidates, you can reach out to us at shivani@idfy.com.