Whether you're an e-commerce, logistics, a bank, or any other sort of business, you own company vehicles that are handled by employees. These employees drive on your company's behalf and represent you on the road.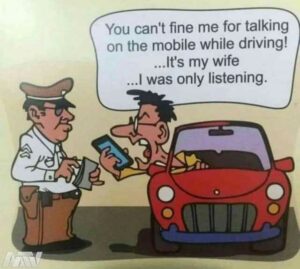 That said, it's important to have responsible hands behind the wheels. Analyzing the driver's past driving records helps you ensure the same. Moreover, Department of Transportation (DOT) regulated companies are required to request MVR reports annually on their drivers.
Not sure if you know much about it? This guide will take you through all that you need to know about a motor vehicle record check.
What is a 'Motor Vehicle Record' check
A Motor Vehicle Record or an MVR check examines your candidates' / employees' driving history. It's the ideal way to identify people with unsafe driving records and make better hiring decisions.
An MVR check examines the records of the state in which a driving license is issued. In some states, convictions for driving under alcohol or drug influence aren't recorded in criminal court records. These cases can only be revealed during an MVR check. 
With this check, your company can stay clear of irresponsible drivers and ensure road safety. 
What information do you need to run an MVR check? 
1. Driver's full name (as it is on the license)
2. State where the license is held
3. Driver's license number
What information does an MVR check reveal? 
1. License issue and expiration dates 
2. Licenses class, endorsements, restrictions, standing, and suspensions
3. Tickets, traffic violations, revocations, and criminal convictions during driving 
4. The class of license (including Commercial Driver's License (CDL) details and medical certification information, if applicable)
Who should you run it on
If your company hires people to drive any type of automobile, running an MVR check on them is a must. Here are some examples:
1. Commercial drivers (bus, taxi, or limo drivers)
2. Contract drivers who work as rideshare or delivery partners 
3. Employees who drive company-owned vehicles
4. Truck drivers and delivery drivers
How to run an MVR check 
Every state practices its own set of laws when it comes to motor vehicle records. It's best to appoint a BGV vendor operating in a particular state to conduct an MVR check. 
E-commerce companies like Amazon and Zomato have partnered with IDfy to run an MVR check on their blue-collar employees, aka delivery partners. 
How many years of records is an MVR check based on
Usually, an MVR check is based on the past three years, but some states also go five, seven, or 10 years back. 
If negative information is found during an MVR check, the candidate must be given a report of the same. He/she should further be granted time to correct the mistakes before any unfavorable (for the candidate) hiring decisions are made. 
Why you should run it 
1. Protect your brand
We aren't strangers to delivery partners rushing their vehicles on road. However, when this leads to accidents, the news usually highlights the name of the company that the driver worked for. Over time, with multiple incidents, this becomes disastrous for the company's brand. 
Such mishaps can be avoided to an extent by hiring responsible drivers. These drivers are the ones with a clean driving record and they can be identified by running an MVR check.
2. Ensure road safety for all
An irresponsible driver and a time-sensitive transport job make a dangerous recipe. So, why not keep roads safe by checking the driving records of the rider?
3. Predict the driving behaviors of candidates before hiring them 
Your vehicles are an integral part of your company assets. Rash driving by employees can lead to multiple traffic violations, accidents, and insurance costs, directly affecting your company's finances. 
If you know how a person drives using his own vehicle, you may judge how they'll drive using your company's vehicle. If an MVR check reveals negative results, you know the candidate cannot be trusted to drive on your company's behalf. 
How often should you run an MVR check?
A clean record before hiring doesn't mean that there's no possibility of an adverse record in the future. Hence, as a responsible company, one must run MVR checks annually. This will help you keep a check on people who represent your company's wheels on the road.