Welcome to the 4th edition of IDfy's KYC & Fraud Mitigation Newsletter.
Let's talk about payment scams.
Barely a day goes by when we do not see one being reported in the news.
What is not reported, though, is the use of money mule accounts in facilitating these frauds.
Money mules are people who receive and move money obtained from victims of fraud. While some do this knowingly, others do so without knowing they are benefiting fraudsters. And still others are completely unaware of being used as mules. People like you and me.
While there are myriad ways today in which people are conned into becoming mules, here are some common ones we hear most about from our clients:
Lure of money
Say a person currently earns a modest salary of Rs. 10,000. They come across an ad/are approached by someone with an offer to 3-4X their salary. The job: take a cheque, deposit it in their account and transfer it to another such account – unquestioned. They may or may not be aware they are abetting fraud, but the lure of money trumps their suspicions.
Lack of education
People from remote, rural locations are often a target of such schemes. They give up their PAN and Aadhaar details easily on being offered a few hundred rupees. Fraudsters use a SIM procured for such fraud and provide it as part of the application with the above details for a min-KYC account at any of the banks. The gestation period of 11 months to regularise the account gives the fraudsters enough time to carry out the deed.
Identity theft
How many times have you been to a xerox shop to get photocopies of your ID documents? Well, that's exactly what allowed one shop owner to open 30 new accounts belonging to people who had no clue they had one. The combination of stolen identities and the use of offline channels to open accounts has led to a sharp rise of such mule accounts entering the network.
While this gives us a glimpse into the world of money mules, there is still plenty for us to think about. Perhaps on possible solutions to address this growing menace. That's what we'll try to touch upon in our upcoming blog, so keep an eye out if this interests you.
________________________________________________________________________________________________________
Weapon of choice of modern-day con artists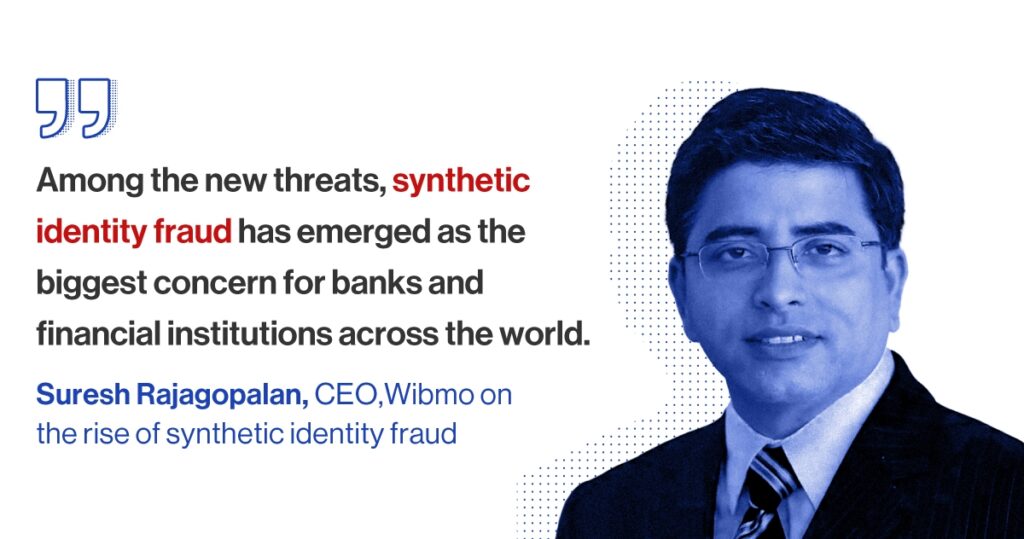 Time and again we hear of cases where synthetic identities were used to dupe authorities and avail large lines of credit.
Synthetic identity is a combination of fake and real credentials where the implied identity is not associated with a real person. For eg., Aadhaar number of one individual, name of another, and date of birth of yet another person.
Part of its notoriety is owing to the level of sophistication used – making it especially hard to detect.
But as Mr. Rajagopalan quotes in this op-ed, top banks using new-age fraud detection systems have saved ~Rs. 3.38 crore in the last three months alone.
________________________________________________________________________________________________________
Your monthly roundup at IDfy
Last month, we had a couple of new releases with some polishes to our previous updates.
On risk assessment & fraud detection
EPFO Employee Verification API
This API lets you assess the credit risk of salaried applicants accurately. Why wait for weeks when you can make your employment check near instant!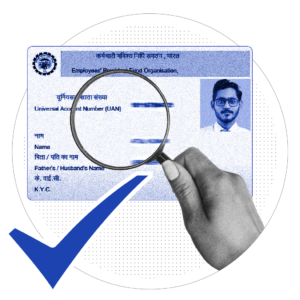 Get real-time insights on:
Current employment details
Past employment history
Last salary credit detail
Directly from the EPFO (Employee Provident Fund Organisation) database.
Know more
PAN Tampering Detection API
After a month in beta, we've finally launched our PAN tampering detection solution!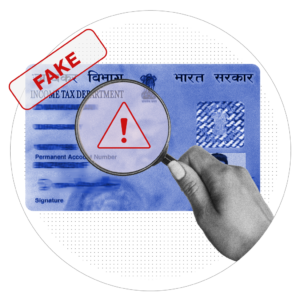 Here's what it checks for:
Was it built using a fake PAN builder?
Does it have a pasted photo on it?
Does it match all standard colour schemes an original PAN must have?
Please feel free to drop me a note if you'd like to schedule a demo for it.
Know more 
Comms Engine
With an attached communication engine, you can now reach out to your customers directly by SMS from your video KYC dashboard. This can help you to ensure higher conversions by sending out messages to your customers at specific trigger points. You can send out a capture link to them on the creation of their profiles, at specific drop-off points, and also manually trigger SMSs from the dashboard.
Please feel free to reach out to your Account Executives or to me directly to enable it on your platform.
________________________________________________________________________________________________________
On a lighter note
For the introvert in all of us…

We help companies like yours prevent fraud and engage with the genuine in a frictionless manner.
Do get in touch with us at shivani@idfy.com if this is something we can help you with.